This aint no rag, it's a flag!
All I have to say is that I am prepared to defend my little patch of America, and Old Glory too!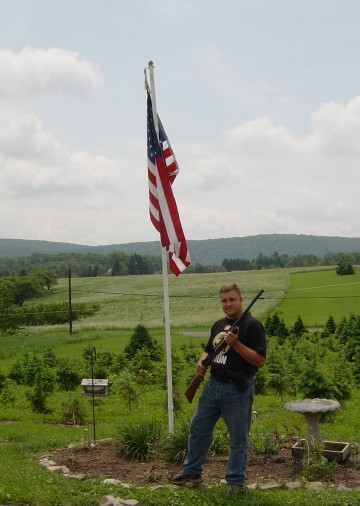 That is me and my Remington 1100 12 ga. semi-auto shotgun. Nicely disguised on my hip is my Glock 17, ready for draw cross arm.

Posted by psugrad98 at May 28, 2004 04:57 PM