Wha Happan?
I am sick of these stupid spam senders and virus senders. More importantly I am sick of virus and spam filters. These filters, a necessary evil, are really pissing me off. I don't even know what to put in the subject line anymore when I send personal email.
I tried to send an e-mail to my sister with the subject line "Hello Alanna", and I got a message back from the PSU pop server saying that they suspected that based on my SUBJECT line they deleted it becasue it might have the sobig.a virus (mydoom). Impossible since I have a Mac, and they don't get that virus.
The trouble is that virus senders and spammers send email with all the friendly subject lines YOU would normally use when you email friends and family.
Stupid spammers.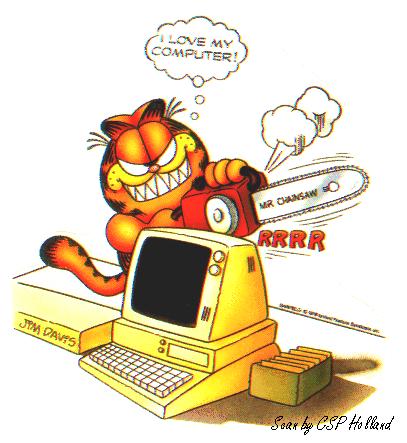 Posted by psugrad98 at February 4, 2004 01:40 PM